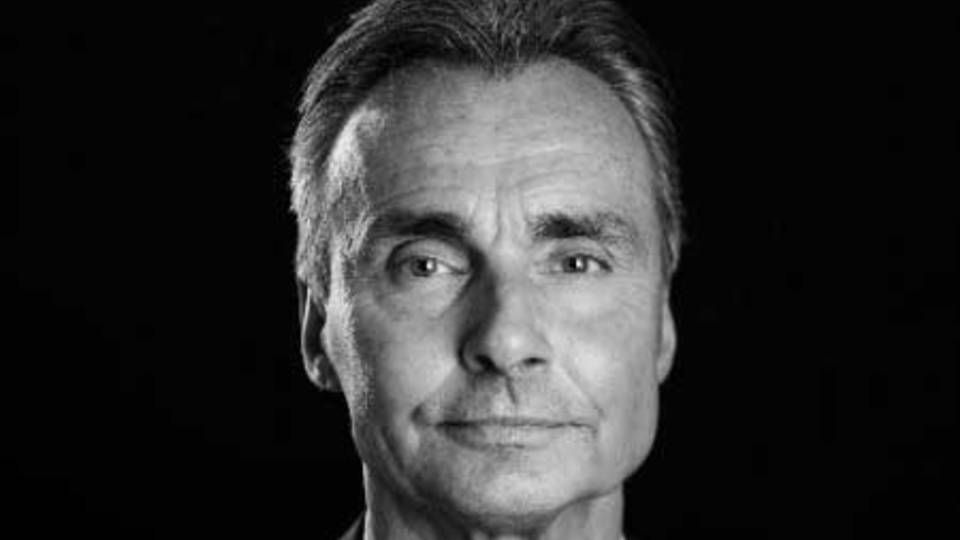 Will robots replace human investment managers in the future? This question has been raised time and time again. For example in the CFA Institute's 2019 report AI pioneers in investment management. This report concludes that while relatively few investment professionals exploit AI and big data applications, the way to unlock the black box successfully would be if investment teams strategically incorporated AI techniques into their investment processes.
In Denmark, a team of three computer scientists at fintech Innolab has constructed an entire investment framework based on AI techniques. For the past five years, the team has trained robots using deep learning applications for solving mathematical riddles and for predicting the directions of various assets across equities, fixed income and commodities.
In the beginning of 2021, Innolab will together with the Nordic fund company Grit launch a new alternative investment fund (AIF) which will be based entirely on Innolab robots, and which will apply a long/short pair trading approach across more than 50 sector indices and worldwide country equity indices.
The medium risk equity arbitrage investment strategy, which is based on Innolab's AI solutions, has generated a 18.96 percent return year to end November. However, investors hesitate to invest in the fund at this stage because of previous mixed results with funds that were run by machines.
Some investors automatically state that this sounds like trend-following or technical analysis, and that's one of the reasons they want to see it work. It might not be as fancy as other AI strategies that analyze posts on social media in real time or satellite images.
Innolab CEO and founder Peter Smedegaard looks forward to finally removing all doubts as to whether the strategy can convert laboratory performances to solid investor returns.
"Many of the potential investors with whom we've interacted want to see if it works before investing. We are highly confident about our project, which we believe deliver a good balance between return and risk. We wouldn't have started a fund or had discussions with potential partners and investors if we didn't have faith in what we are trying to accomplish," Smedegaard says to AMWatch.
Henrik Bak, vice chairman of Innolab and independent advisor for asset management companies, echoes Smedegaard's viewpoint:
"In my experience, investors want to see real-life evidence and not just mathematics before investing. Many investors have previously been disappointed over launched funds that couldn't perform in reality and we obviously can't take away that experience," Bak tells AMWatch and continues: "If the strategy performs according to our predictions, I expect we will see significant inflows in the second half of 2021."
In 2012, Danish asset manager Maj Invest launched the fund Sinai, which, like Innolab's, was a long/short fund based on artificial intelligence. Back then, the tests showed promising results, but the results didn't transfer well to real life. After a couple of years, Maj Invest decided to liquidate the project with a 10 percent loss, which occurred because of faulty short bets.
Suited for low-yield environment
Innolab's strategy will be offered in collaboration with the Grit Fund Management Company from Finland which utilizes Innolab's technology in a fund format. Grit is responsible for fund administration, trading, risk management, compliance and as a transfer agent. The fund has marketing permission in Denmark, Sweden and Finland.
"Innolab is still a technology company and we provide analysis capabilities and portfolio construction, and at a later stage, we might evolve into an asset manager ourselves," Bak says.
Innolab's investment strategy artificial intelligence equity arbitrage can be customized in many ways and will be offered as a managed account for selected clients. It can be constructed in a low risk, medium risk and high risk edition. Bak highlights that the low risk portfolio has enormous potential in the current low-yield environment.
"The low risk strategy can replace short duration fixed income products which yield negative returns. It would be amazing to provide a solution that can generate 2-3 percent in annual returns with low volatility. There's a huge market for this kind of product in the current environment," Bak says.
Innolab's fund will be launched in the beginning of 2021. Bak and Smedegaard hopes to attract DKK 100m in seed capital, but the AI-driven strategy has demonstrated the ability to function at DKK 25m. The Fintech has two legs to its asset gathering strategy: One is discussions with high-net worth individuals, family offices and life and pension companies.
"We have some incentive programs for seed investors so I'm optimistic that we can get some of the larger professional investors on board from the beginning, " Bak says.
He says that the team is in a dialog with foreign partners, but Covid-19 has postponed many processes because of the inability for them to do proper due diligence.
"Both the team and board are investing, and even if we start off at DKK 25m, we feel comfortable enough to finally getting started," Bak says.
In addition to external investors, Innolab is searching for a strategic partner, such as a large financial institution, to set up and distribute a fund utilizing Innolab's technology.
Price data
The most famous quote in asset management might be that "historic returns are no guarantee for future returns". However, Innolab's robots only use price data at daily close prices, which tends to cause a reaction in investors, when they are told about the project.
"Some investors automatically state that this sounds like trend-following or technical analysis, and that's one of the reasons they want to see it work. It might not be as fancy as other AI strategies that analyze posts on social media in real time or satellite images. We have spent 2020 making the final adjustments, we look forward to 2021 where we will truly start to create value for clients. In time, we plan to launch more strategies," Bak says.
"We believe in our models and the return and we are ready to take on extra costs to get the fund going as fast as possible to get our track record, and to finally convince the skeptics," Smedegaard adds.
The video below explains Innolab's investment strategy.
Industry veteran seeks partners for new AI investment platform
Danish robot makes 14.8 percent pre-launch return for autonomous AI fund