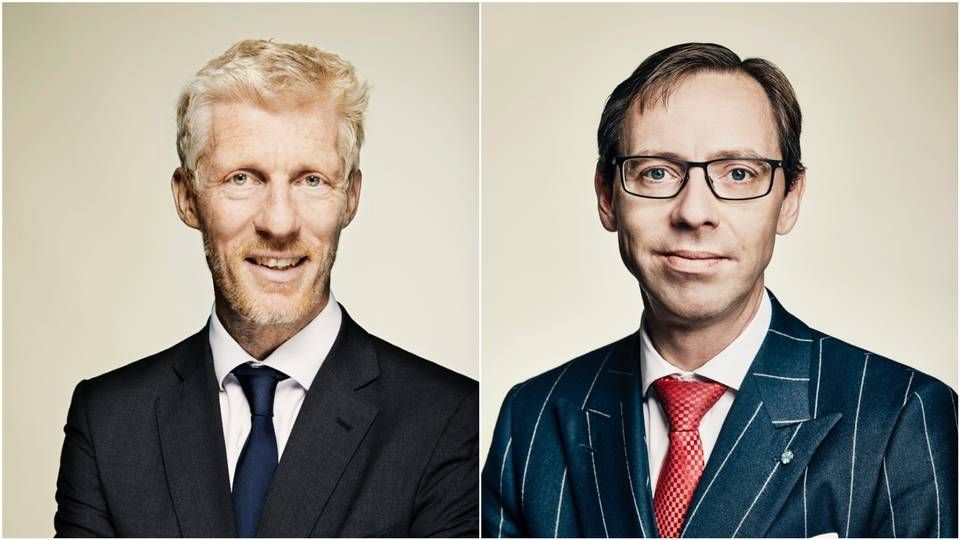 The Danish Council for Return Expectations recently published its newest forecast, which was grim news to investors in most asset classes.
The council, which is led by finance professor Jesper Rangvid from Copenhagen Business School, downgraded its return expectations for most asset classes. The council believes that government bond yields will remain in negative territory in the coming five years while global equities from developed markets will generate a 5.6 percent annual return.
This return outlook for a traditional stock and bond portfolio will result in a growing market for advising professional investors independently, according to Frank Hvid Petersen, who was recently named Associate Partner at the Danish investment consultancy Jentzen & Partners.
"It's both time consuming and complicated to find investment solutions in the current environment. An advisory session won't involve full-time employment, but the advisors are useful when, for example, you need help updating your investment policy or ESG policy," he argues.
After 40 years of declining interest rates, many investors have never been under real hardship when it comes to interest rates, Hvid Petersen says.
"However, during spring we had a few weeks where many investors were caught off-guard, when the correlation between stocks and bonds turned positive," he says.
Across the board, financial assets have never been more expensive, and even passive investments will likely led to disapoitning returns in a historic context, according to the experienced financier.
"Perhaps this means that you need to be more focused on active managers in order to achieve a satisfactory return," he says.
Hvid Petersen is the fifth partner to join the investment consultancy Jentzen & Partners, which is based near Copenhagen. He says that his role will only to a small degree revolve around manager selection, but his focus areas will be investment strategy, portfolio construction and ESG.
"It was interesting for me to go somewhere with a focus on professional advising, where I could keep developing professionally," Hvid Petersen, who spent 11 years working with strategic and tactical asset allocation at Nordea, says.
Founded in 2012, Jentzen & Partners is lead by managing partners Mads Jensen and Allan Lorentzen, who assist professional investors in establishing investment policies, select external managers and overview their investment portfolio, broadly speaking.
"We thought there was room for an advisory house that oriented itself towards professional investors, where we could use our knowledge and experience and act completely independently and impartially in our counseling. In the beginning, clients often asked whether it was just me and Allan (Lorentzen, -ed.), even though we focus on customers with major assets, but limited resources for internal investments," Jensen tells AMWatch and adds:
"Our operations have slowly expanded, and as more customers came our way, we've also expanded the partner group."
Column: Investors in big trouble as stock-bond correlation turns positive
Investment consultancy names new partner
English Edit: Nielsine Nielsen