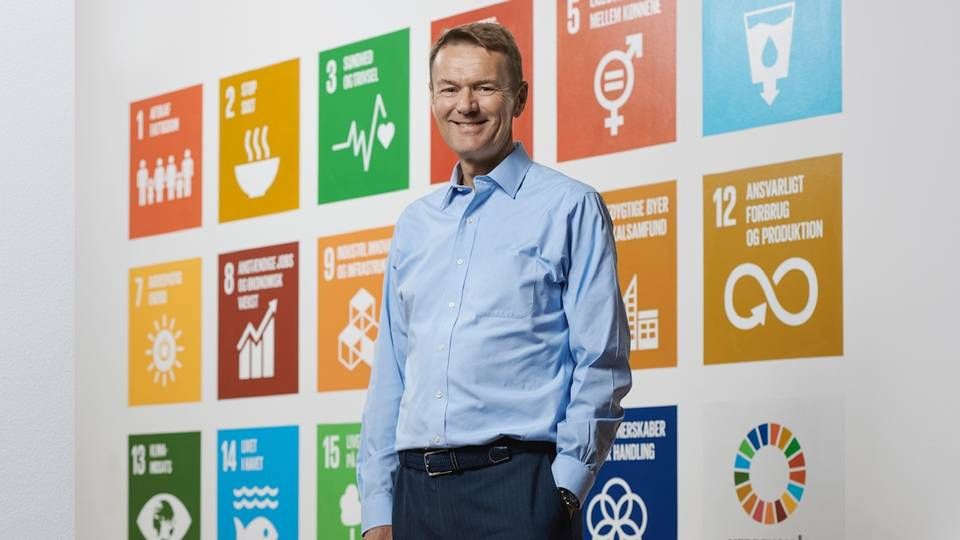 Lars Bo Bertram, who is chairman of the CFA Society in Denmark, has no doubt that employees working with investments need to become qualified within sustainability.
"Otherwise you will become a dinosaur - sustainability is a huge trend," he says.
Several people from the Nordic financial industry have now completed a new course in sustainable investment. As AMWatch has previously reported, CFA Society Denmark is offering the 'Certificate in ESG Investing' which was developed in the UK, and the chairman himself was part of the pilot group that took the course in 2019. He told AMWatch about his experience with the course.
"Yes, I was the first Dane to take the certification. Another Dane had signed up, but they got ill," explains Bertram, who recently received the certificate.
He took the examination in London last fall, and since then, at least one other Dane has become certified.
Finnish holder of new ESG certificate: For me it is not about formal credentials, but about learning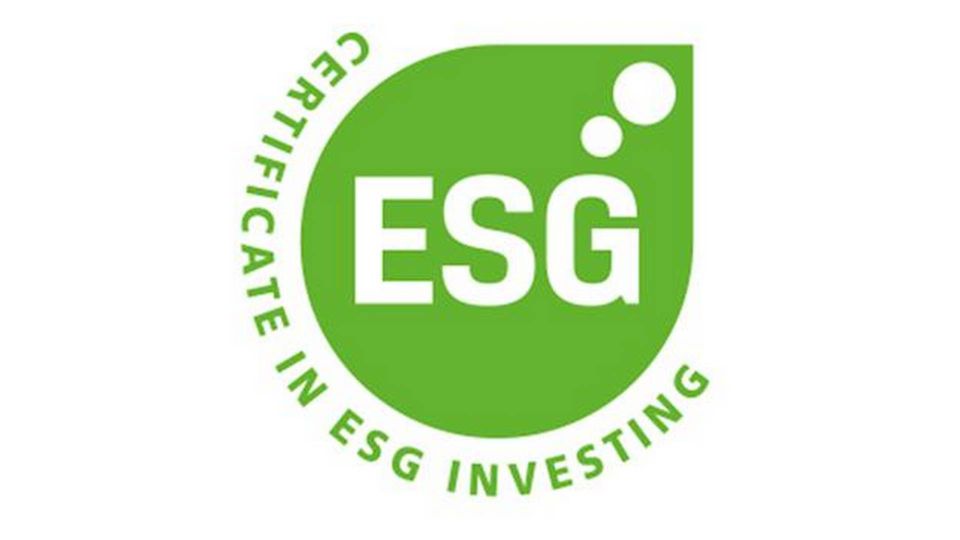 Motivated by growing interest
The chairman joined the pilot group because he is personally interested in sustainability and thinks that it is something he should know about in his daily job as CEO at Bankinvest, which manages EUR 14.2 billion.
"The interest is driven by the UN's global goals, the EU commission chair Ursula von der Leyen's Green Deal and the new Danish goal of a 70 percent reduction in CO2 emissions," he explains.
"ESG is talked about a lot in the industry - but how do we approach it in a portfolio context? You get more of an overview of this from the course, and definitions of E, S and G (Environment, Social and Governance, ed.)," he says.
100 -130 hours
How long did it take you to get the certificate?
"I had from the start of July until the exam in September. They expect you to spend 100-130 hours on the course. I think I spent around two working weeks on it, but it is hard to say - 100 hours is probably a good estimate," Bertram responds.
ESG is talked about a lot in the industry - but how do we approach it in a portfolio context?
He can't quite decide whether the course was easier or harder than he expected, but he was positively surprised by the quality of the reading material.
"It is good, well-written material which is manageable and gave me a good overview. The material was possibly better than I had expected," he says.
A difficult exam
However, Bertram emphasizes that the exam was hard. It takes two hours and twenty minutes, and is an American-style multiple choice test. There was a lot of material about legislation, which required a lot of rote learning.
"There were good cases, but it is hard to make an ESG test multiple choice. You really needed to learn a lot by heart. It should probably be done in a more case-based way," he says, highlighting that it was a pilot exam.
CFA Society UK, the sister organization of CFA Society Denmark, is behind the development of the Certificate in ESG Investing. It allowed the pilot group to test the course last fall, with participants from all over Europe. The exam was held in London.
CFA Society Denmark has already obtained permission to run the course on the Danish market and hold exams in Denmark, where three test centers have already been established. CFA associations in Switzerland and Spain have also been granted permission to run exams, but the other Nordic countries are still unable to offer this locally.
Bankinvest will foot the bill
The current price for the course is GDP 470 (EUR 535). If the investment industry follows the Danish asset manager's example, firms will pay this fee on behalf of their employees.
"Our policy will be that Bankinvest will happily pay for employees to take the course, as it makes sense," Bertram says.
You become a more qualified player through education.
Do your customers ask about your ESG qualifications?
"I think we talk about it most with our big clients. But it is an advantage to be able to say something sensible. You become a more qualified player through education."
A "re-education about reality"
Becoming a more educated player is one of the key advantages of taking the ESG investing certificate.
Bertram also mentions that you need to be able to understand the issues to be able to implement ESG policies in a portfolio, and the course helps you to do this by expanding your basic knowledge.
He also calls the ESG qualification "a kind of re-education about reality".
He does not see a danger of people in the investment industry using the certificate as "greenwashing" by highlighting their new qualification without changing their actions.
"Investment products and certification are not correlated. The certificate can tell you something about the level and interest at an organization, but not about its products - it doesn't work like that," he says.
Getting an overview
For Bertram, the certificate gave him the overview that he had previously struggled to get.
He now understands more about the relationships between different factors - such as the fact that environment and climate improvements can be created by reducing poverty. For example, this can make it possible to build dams and use better materials when building houses.
"The climate is a big problem, but falling biodiversity is an overlooked, serious topic," he says, adding:
"The WWF (World Wildlife Fund, ed.) estimates in a 2018 report that between 1970 to 2017, 60 percent of all species disappeared from the planet. A further 10 percent fall in biodiversity is expected by 2050. Another problem is that by 2050, there is expected to be more plastic than fish in the ocean. There are a lot of things at play. One of the ways to solve some of these problems is to get ESG more integrated into investment portfolios," says Bertram, adding that he expects this to happen more in the future.
English Edit: Catherine Brett
CFA Society UK's new ESG Investing Course attracts 1,200 students in just a few months