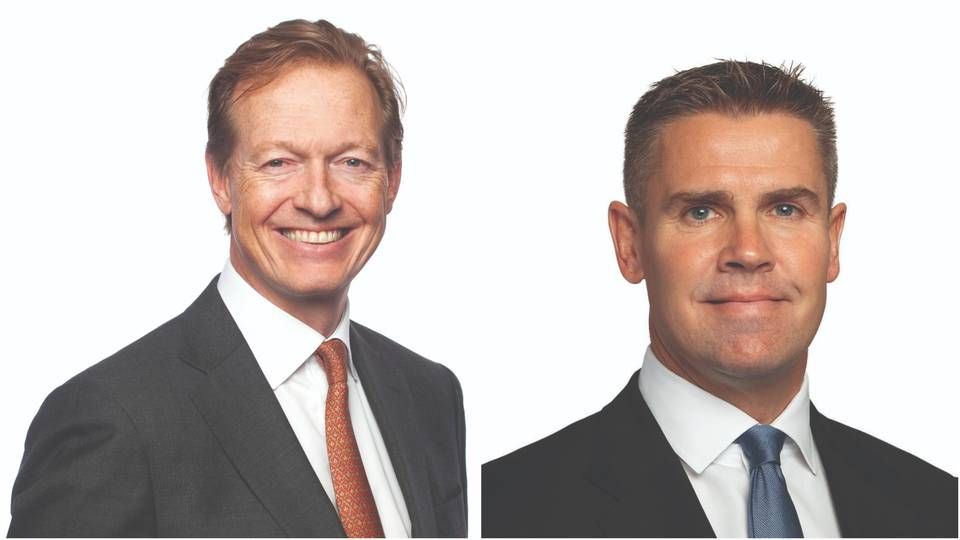 Neuberger Berman was recently the latest in a string of global asset managers to establish a physical presence in the Nordic region to serve existing clients and enhance business development.
According to management duo from the US-based asset manager Mark Østergaard, head of Nordic region, and Dik van Lomwel, head of EMEA and Latin America, the decision to open a hub in Stockholm should be interpreted as a natural evolution of the firm's European business.
"This is our eleventh office in Europe and it is always helpful to have personnel close to clients. We were pleased to have a Swedish native on the team who was quite excited to come back to her homeland," Van Lomwel says, referring to Emelie Albeck, relationship manager, who will spearhead the new office.
"We are a partner-owned investment company and don't have external shareholders pressuring to reach short-term goals, which enables us to think very long term instead on focusing on quarterly figures. As a firm we see AUM as a secondary consideration that derives from client service and performance, besides, AUM is only a number," van Lomwel says.
Clear advantage
Østergaard stresses that its important existing clients will not experience any difference in the way they are treated, but, at the same time, that the new hub provides Albeck with the opportunity to visit a client quickly if needed.
"The clear advantage of Albeck's presence there is that it gives her an opportunity to have ad hoc and informal meetings with clients on a regular basis, which has worked really well in our other regions," Østergaard says, adding he doesn't want to set specific targets for how many people to allocate to the Stockholm office, but let it evolve naturally over time, as he puts it.
It would be counterproductive for his team to spend time chasing new recruits to allocate more personnel to the region, because he and the rest of his team will be there frequently.
"Our communication level needs to stay intact," Østergaard says, adding that it's important that a client request or inquiry is answered within the hour and that if the answers require some research, then the client is told upfront that his team will get back to them with an answer as soon as possible.
Knocking on doors
The Stockholm hub is, as mentioned, the EUR 323 billion asset manager's eleventh office in Europe. The first was in Switzerland, then followed London, Germany and France.
In many cases, it all started with a business developer, but investment professionals were slowly added, including a Euro investment-grade team in Paris, a private equity team in Italy and an emerging market debt team in the Netherlands, according to van Lomwel.
"We have at least a 100 investment teams a year knocking on our door and wanting to explore conversations with Neuberger Berman, and some of these teams are based in the Nordics. We want to be able to facilitate this possibility," he says.
Mixed demand
Neuberger Berman currently experiences a lot of different demands from its Nordic investors. Some investors are looking for distressed debt, others seek option strategies, and some are looking for quantitative solutions.
"It's a bit of a mix because the investor base is sophisticated compared to other regions," Østergaard explains.
"We have helped some Nordic clients with a customized distressed debt program that will continue as it's a very opportunistic asset class. We continue to see interest for yielding strategies and many Nordic clients are able to focus on illiquids," he concludes.
Neuberger Berman was founded in 1939 and has offices in 35 cities worldwide. Of its EUR 323 billion in AUM, EUR 96 billion is in equities, EUR 145 billion is in fixed income and EUR 89 billion is invested and committed capital in alternatives.
Neuberger Berman strengthens Nordic foothold with new office
Neuberger Berman's Nordic head eyes steady growth following quintupling of regional AUM