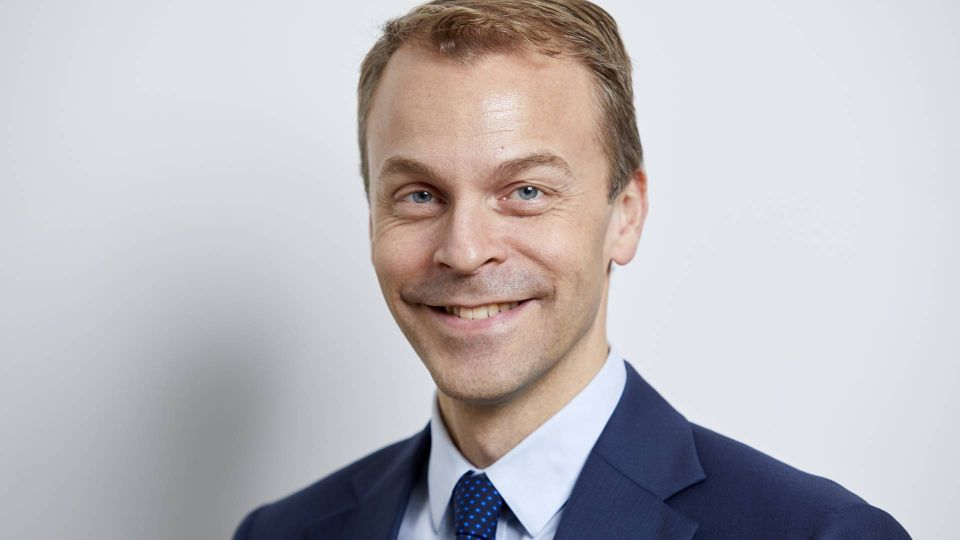 Which career path did you envision for yourself when you were younger?
"Since my early youth, I have been quite certain of a career path within the financial world and especially a path devoted to equities. My father was a branch manager at Danske Bank, and he gave me my first Danske Bank stock when I was 8 years old. Back then, a stock was a piece of paper and already as a child I realized that it was quite interesting to follow the growth of the company.
When I was around 14, I invested the money I received as presents at my confirmation. I took the first steps towards a professional path in equity investing, while studying at university, teaching in Investment Theory as a student teacher at Aarhus Business School and working in the Equity Research Department of Jyske Bank as a student assistant."
Which part of your education have you used the most in your career?
"My background is based on math and economics, taking a Master's degree in Finance and Accounting at Aarhus Business School which also included a semester at Harvard University. In 2004, I finished the CFA program as a way to strengthen my competences within finance even further.
Although most of the equity analysis is based on my technical background and financial knowledge, working in equities is also about constant learning. You need very broad knowledge about various sectors and industries to understand the different challenges that the companies we invest in face."
Which part of your resumé represents the biggest change in your career?
"My career has not been characterized by major shifts between different industries, etc., as I have worked with equities since I was very young. Equity analysis and investments were already a very big interest when I was a student. One of my first jobs was at a pension fund and then I moved on to asset manager Maj Invest and then returned to a pension fund at Industriens Pension.
My new role as Head of Equities at Industriens Pension is a change in my career as I will be managing a team of six. That is the first time that I will have staff responsibility."
Which leader in the business has inspired your career the most?
"Over the years, I have met many very brilliant people full of passion and devotion to their work both within the investment community and among many other business leaders. I do not wish to single out one person that has inspired me, as many different people have inspired me during the years in many different ways.
I truly believe in the phrase "what we do in life echoes in eternity" as I believe that we are influenced by people doing great and meaningful things in life, just as we ourselves influence other people with our actions and our words. If I had to mention a specific characteristic that I generally find inspiring in a leader, it is people skills. Strong technical skills are also important but as a leader, people skills are imperative."
What occupies you the most right now?
"Right now, much of my time is spent on ensuring that the new structure in our investments department will work optimally. One of these changes is that selection of external managers for equity mandates has become part of my team.
I really believe that it can create good dynamics and contribute to good results, that we bring together all our expertise in listed equities across external and internal management.
More generally, I believe that the new investments organization will help to ensure that we can continue the good results that we have historically had in listed equities. At Industriens Pension, we have a tradition of exceeding our benchmark in the medium and long term, and in addition to that I will naturally also focus a lot on more overall asset allocation between different regions.

Finally, I also have a strong focus on the ongoing work on responsible and sustainable investments that is constantly evolving."