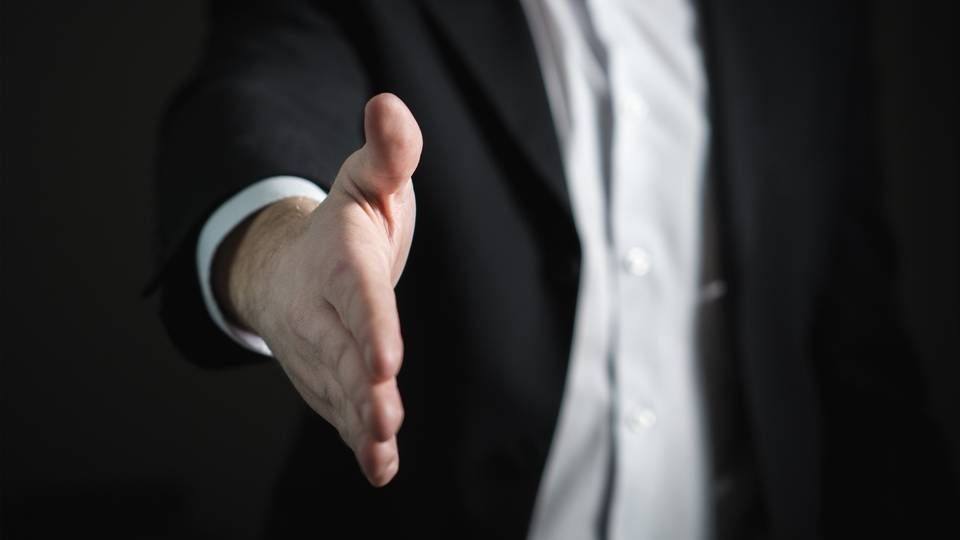 New Head of Absolute Return at DNB
DNB Asset Management has promoted Anette Hjertø to Head of Absolute Return Investments. She has been with DNB for almost three years as Portfolio Manager in the Tactical Asset Allocation (TAA) team.
Before joining DNB, Hjertø had been with KLP for more than 11 years.
Internal changes at Sampension
At Sampension, Lars Peter Lilleøre has accepted a new position as Head of Fixed Income and Anders Tauber Lassen is new Head of Credits. Both have been Senior Portfolio Managers at Sampension.
Louise Sander new Chair of Svensk Försäkring
On September 1, Louise Sander took up a new position as Chair of Svensk Försäkring. She comes from a role as Handelsbanken Liv Chief Executive. Sander has been a member of the supervisory board of Svensk Försäkring since 2013.
Former Nordea Analyst is new Head of Fixed Income at Arbejdernes Landsbank
Uffe Kalmar Hansen has taken on a new role as Head of Fixed Income at Arbejdernes Landsbank. He leaves a position as Chief Analyst at Nordea Markets.
Icelandic pension fund picks new CEO
Iceland's Pension Fund for State Employees (LSR) has appointed Harpa Jónsdóttir as new Chief Executive. Jónsdóttir replaces Haukur Hafsteinsson, who retired earlier this year after 37 years.
Middelfart Sparekasse in portfolio agreement with Sparinvest
After 11 years as an Adviser to MS Invest, Portfolio Manager Jørn Linde Andersen has decided to leave the company at the end of the year. Middelfart Sparekasse expects to make a portfolio management agreement with Sparinvest.
New Chief Analyst at Nordea
Leena Johannisson has left her job as Head of Fund Documentation at Nordea Asset Management and has taken on a new role as NAM Chief Analyst. She has been part of Nordea since 1988.
Swedbank PB Regional Head goes to Danske
Kasper Gefors has left Swedbank after 14 years to accept a new role as Regional Head of Private Banking at Danske Bank.
Senior Private Banker quits Nykredit to follow former colleagues in family office bet
Heine Larsen has accepted a position as Head of Clients at Imperium Family Office. He has worked 17 years at Nykredit, most recently as Senior Private Banker.
New Head of Marketing & Sales at Folksam
On September 1, Jens Wikström took on his new position as Head of Marketing and Sales at Folksam. He leaves his position as Strategic Partner at Nordea. Wikström has had various responsibilities during his ten years at Nordea.
Former Google Manager is new Head of Marketing at SEB
SEB has recruited Google Head of Consumer & Brand Marketing Northern Europe Gustav Radell as new Global Marketing Manager. Radell has been part of Google for 11 years.
From Skagen to BankInvest
Vevika Søberg has taken on a new position as Head of Digital Media & Marketing at Bankinvest. She has previously worked 8 years at Skagen Funds as a Communication Manager.
New Associate at PKA AIP
Philip Sjøqvist has joined PKA AIP's Private Funds team as an Associate. Most recently, he worked as an Analyst at Nordea Advisory & ECM.
AP Pension hires new Head of Alternative Investments
AP Pension has promoted Anders Bang from Senior Portfolio Manager to Head of Alternative Investments. He will manage a team of four. Bang has worked at AP Pension since 2016 and previously seven years at Pensiondanmark. Read more about the new alternative division in this article.
FIM hires European Senior Portfolio Manager from Ilmarinen
Seppo Kurki-Suonio joins FIM's equities team this week after two years at Ilmarinen and Etera and several years at Danske Capital. Read more about Kurki-Suinio in this article.
Capital Four expands credit team with NAM Portfolio Manager
Capital Four has hired Stine Milling Pilegaard as new Director. She joins from Nordea Asset Management (NAM) where she spent close to seven years as a Portfolio Manager in Corporate Credits and Emerging Markets. Read more about Stine Milling Pilegaard in this article.
Danske Bank appoints internal candidate as new Head of Wealth Management
Berit Behring has been appointed new Head of Wealth Management and member of the Executive Leadership Team. She replaces Jacob Aarup-Andersen, who becomes Deputy CFO. Read more about Berit Behring in this article.
AP1 board fires CEO Johan Magnusson after breach of internal rules
AP1's former CEO was fired for purchasing shares in a company of which the pension fund was a key investor. Read more about the case in this article.