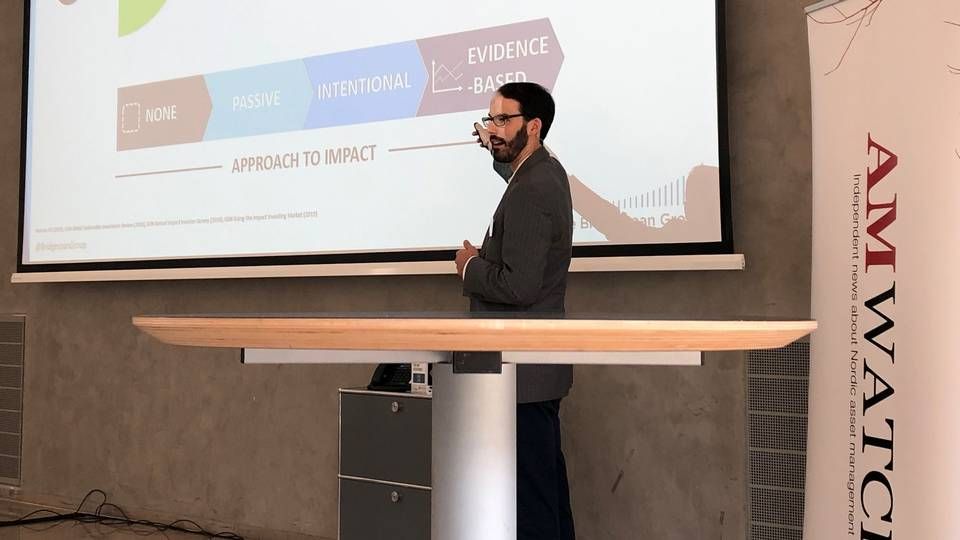 Estimating an investment's potential financial return is relatively easy: Use the internal rate of return (IRR).
Anyone who has completed – and paid attention to – even just a crash course in finance is familiar with IRR as a widely recognized tool for estimating the profitability of a potential investment.
However, there is no equivalent recognized measurement method to translate an investment's social or environmental impact into comprehensible economic terms.
As a consequence, forecasting social or environmental gains often becomes a matter of guesswork, according to "Calculating the Value of Impact Investing".
The report, which was published earlier this year in Harvard Business Review, discusses how impact advisory firm Bridgespan Group and The Rise Fund, a USD 2bn private equity fund managed by private equity manager TPG Growth, have developed metrics to translate environmental and social impact into a language that financiers understand.
AMWatch met co-author of the report Bridgespan Partner Michael Etzel at the Nordic Investment Forum to discuss the integration of dollar-based impact money multiples into investment strategies.
"Several asset managers have read our report and contacted us about implementing a dollar-based impact money multiple in developing their strategies. The greatest interest has been coming from private equity managers," he tells AMWatch.
Over the past nearly two decades, Bridgespan has found academic research to be very important to efficiently and rigorously assess impact, Etzel says.
"In applying this experience to impact investing, we have found that very few investors speak the language of evidence, and most academics don't speak the language of finance," he explains to AMWatch. "This has led to a gap in translation."
"Research is published continuously but it doesn't find its way to the Bloomberg terminals that financiers use. Closing that gap is important to successfully assess impact," Etzel says.
One example from the report, that Etzel and his three co-authors present, is an education service provider named EverFI.
One of its online courses is AlcoholEdu which has been designed to deter alcohol abuse among college students and has been offered at more than 400 universities. Students exposed to the program had experienced an 11 percent reduction in "alcohol-related incidents", such as risky behavior.
The authors apply data from National Institutes of Health which reveal alcohol-related fatalities to account for about 0.015 percent of all fatal outcomes among college students in the United States.
According to The Rise Fund estimates, AlcoholEdu would save 36 lives among the approximately 2.2 million students who were projected to engage with the program over a five-year period.
"To translate the outcomes of AlcoholEdu into dollar terms, we turned to the US Department of Transportation's guidance on valuing the reduction of fatalities or injuries, which uses a measure called the value of a statistical life. According to this anchor study, a fatality is worth USD 5.4m. Thus, AlcoholEdu could expect to generate social value of at least USD 194 million by saving 36 lives," Etzel writes in the report.
Fear of empty marketing words fostered impact principles: "Our goal has been to make impact investments scalable with integrity"
UNPRI board member: Bumps on the measurement road should not delay toe-dipping in growing impact ocean