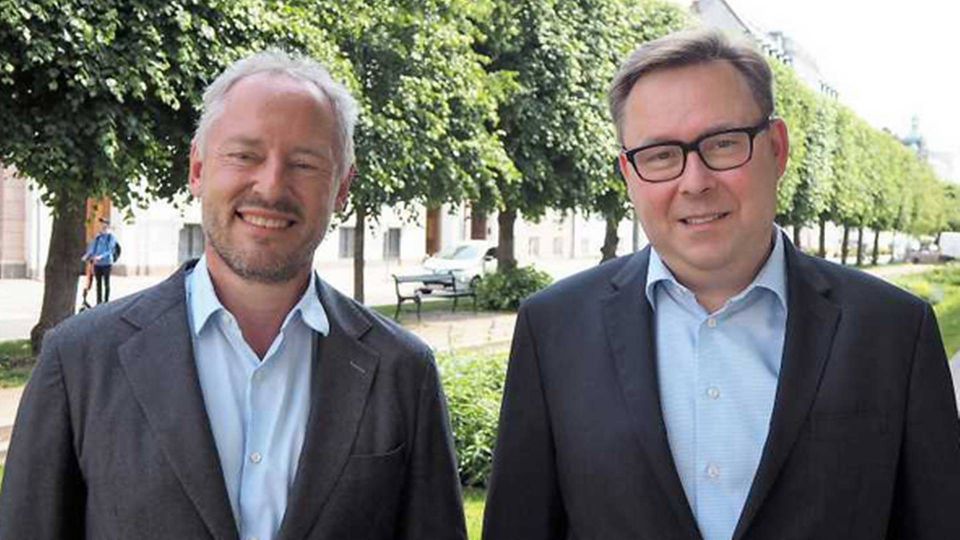 Chief Executive Officer of Skagen Fondene's Danish branch Jens Elkjær has quit his position after 11 years at the mutual fund house.
Current Head of Wealth Management, Søren Søren Risager Rasmussen, will take over the responsibility when the calendar hits July.
"Following more than 11 great years at SKAGEN, I have decided to resign, which hasn't been an easy decision. However, I feel that this is the appropriate time and that the foundation for further growth for SKAGEN in Denmark is laid," Elkjær writes on LinkedIn.
Following Storebrand's acquisition of Skagen Fondene in 2017, the Danish team have spent the past months bringing five Storebrand funds to the Danish fund market. AMWatch recently teamed up with Storebrand Asset Management's CEO at the Skagen fondene's office, where he elaborated about his ambitions on the Danish fund market.
"I thus safely pass the torch on to Søren, with whom I have worked closely the past many years," Ellkjær says in a statement.
The coming executive has more than a decade of experience at the Storebrand subsidiary. "My main task is to continue the work that we have already started. Our focus is on clients and partners, and how we can deliver the best clients service and competitive returns," Risager Rasmussen says in the statement," adding:
"The launch of Storebrand's funds means that all our clients segments have access to an even wider product range, consisting of Skagen Fondene's and Storebrand's funds, which complement each other very well. We are experiencing very good activity in the funds, and the many meetings of the spring with professionals as well as private investors have confirmed that there is great potential."
According to Skagen's CEO, Tim Warrington, the appointment of Risager Rasmussen aims to ensure continuity and continued strong focus on Skagen Fondene's clients in Denmark.
"I know that his great experience and commitment will benefit SKAGEN's Danish customers and business partners," Warrington concludes in the statement.
Storebrand Asset Management's CEO aims to conquer Denmark and the rest of Europe as major trends unfold across the continent
Storebrand AM enters Danish fund market with multifactor push
"Once you have understood the power of sustainable finance, there is no return"