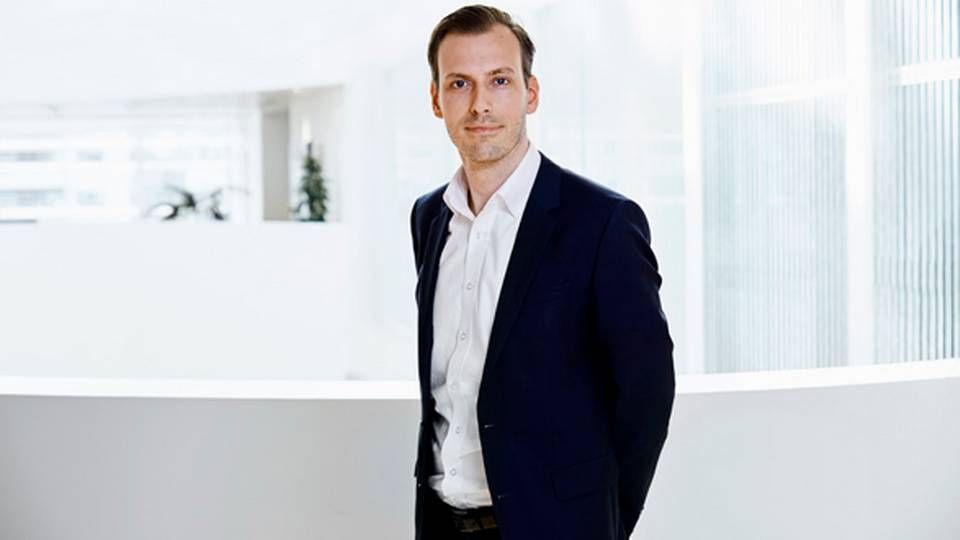 The third-largest pension fund in Denmark, Sampension, is pulling out of Aalborg's real estate market.
In a transactions worth a DKK triple-digit million figure, the pension fund, that owns international and domestic real estate assets worth a total of DKK 18bn, has sold Aagades Passage which is located in the city center and includes 102 apartments with a total residential space of 7,843 square meters, that were built by Sampension in 1993.
"We generally see Aalborg as a city that divides investors into two categories. Those who believe the expected growth in Aalborg to be able to absorb everything that is built, and who practically believe Aalborg will replace Aarhus as the capital of Jutland. And those, like us, who believe the underlying demand and population influx patterns do not quite justify the building activity we currently see, or at least it will lead to a significant pressure on rents and idle time," Sampension Head of Real Estate Søren Vendelbo Jacobsen tells AMWatch's sister media, EjendomsWatch.
The buyer of the property is local investor Calum, who already has a number of properties in and around Aalborg in addition to some in cities such as Copenhagen and Aarhus.
"Attractive price"
"We were able to get an attractive price, and I am sure, Calum are also very happy with their acquisition. With their local knowledge and network, they probably have more opportunities with this real estate that we do as a pension fund," says Vendelbo Jacobsen.
"It doesn't mean that Aalborg is a fundamentally poor market, because the area certainly does experience growth, however, there has been an enormous building activity, and there is still more to come. We see how many of our colleagues in the industry are in a different investor category and believe the growth in Aalborg is enough to absorb the supply. Of course, another factor for us to calculate is how this is our only residential property in Aalborg. And we would very much like to have a critical mass in our areas of business. Had we had ten properties in Aalborg, we probably would have struggled more to sell them short-term."
Vendelbo Jacobsen leans on recent market reports according to which rent levels are now under more pressure, because of the city's significant supply.
Never say never
However, never say never, and the city might once again prove interesting when prices and supply are steady at a more favorable level:
"Selling now does not necessarily mean that we are leaving Aalborg never to return – but if we have a chance to place our money elsewhere in attractive projects, where we more strongly believe in the short-term supply and demand, we prefer to do that," Sampension's Head of Real Estate says.
While Sampension withdraws from Aalborg, competitor PFA is maintain a particularly strong presence in the city, as co-investor of the municipality's land-use development company, and more.
The recently sold property, with a trading price of DKK 166m, according to Boliga, which monitors transactions in Denmark, was built by Sampension ages ago, and the profits from development have therefore contributed to a higher than normal return, he says:
"And it has also worked in our favor that Aalborg has grown over the past 20 years. So it has been a really good investment for us."
Sampension owns Danish real estate worth around DKK 8bn while another DKK 10bn are placed internationally, primarily through direct investments and to a lesser extent through funds with other investors.
At new year, the pension fund had pension assets worth a total of DKK 286bn distributed between just under 300,000 customers, that are mainly employed in the public sector.
English Edit: Daniel Frank Christensen
Sampension boosts forestry portfolio with big acquisition
Polaris, Acathia, Sampension and Unigestion complete purchase of Danica Pension Sweden